Influencer marketing is a hot marketing phenomenon that everyone is talking about. It has become a mainstream marketing tactic and is no longer limited to a few brands or agencies.
Almost every major industry has seen a rise in influencers. And brands are leveraging them now more than ever. Being an influencer has become so lucrative that it's no wonder that everyone wants to be one in their respective domains.
If you want to become an influencer, you have reached the right place if you're going to become an influencer. In this post, we will discuss the step-by-step process of becoming an influencer. So, read on and start on your path to becoming an influencer.
---
7 Steps to Becoming a Social Media Influencer:
Select Your Niche
Optimize Your Social Media Profiles
Understand Your Audience
Create and Post Relevant Content
Be Regular and Consistent
Engage With Your Audience
Let Brands Know You're Open to Collaborations
Frequently Asked Questions
---
1. Select Your Niche
Before you start on your path to becoming an influencer, you need first to select your niche. It would help if you chose a niche that you are interested in and can consistently create content about. It would help if you also had some level of expertise in the field to establish yourself as an influencer.
As an influencer, you will have to research and post content in your chosen interest area. So, it is vital to choose something you're passionate about and will enjoy spending your time on.
Whether you love cooking and trying new recipes or are interested in DIY crafts, you need to find your calling. You could also select a combination of 2-3 interests, but don't make it too broad.
---
2. Optimize Your Social Media Profiles
Once you have chosen your niche, the next step is to select your preferred social media platforms and create/optimize your profiles. Most influencers are popular on only one or two social media platforms. So, it is best to focus your efforts on only 1-to two channels.
Once you have selected your channels, you need to create new profiles or optimize your existing ones.
Here are some of the things you can do to optimize your profiles:
Switch to a Creator Account
If you intend to become an influencer, you need to switch to a Creator Account as that opens up many more options. Most platforms like Instagram, Twitter, Snap, and Facebook have the opportunity to create a Creator or Business Account in the profile settings.
Your bio is the first thing someone sees when they visit your profile and is, therefore, an important part of making a great first impression. Your bio should be able to tell your story engagingly. It should also provide all pertinent information like your full name, location, contact details, and areas of expertise.
Add a Profile Pic and Cover Photo
You also need to add a profile pic and a cover photo for your profile, as they are also important components of your brand identity. People often recognize a social media profile by the profile picture, so you need to select a picture carefully. Also, make sure that your face is visible and the picture quality is good.
---
3. Understand Your Audience
Before creating content and posting on social media, you need to understand your target audience. Influencers have sway over their audiences and strong connections with them since they don't cater to everyone, only those with similar interests in the same niche.
To become an influencer, you must know who you're targeting and then do it well to build a loyal follower base. To understand your audience, you can first start by analyzing your current follower base to get insights into their demographics and interests.
Most social media platforms have a built-in analytics tool that provides insights about your current audience. Twitter Analytics, for example, provides insights into your current followers' interests, genders, locations, etc.

Once you know what your audience likes, you'll be ready to deliver it to them.
---
4. Create and Post Relevant Content
The next step in becoming an influencer is to post useful and relevant content for your followers. The more you can engage with your audience, your opinions and recommendations will influence the more people.
That's the most important requirement for being an influencer: your followers listen to you.
You need to formulate a content strategy and use a mix of content types, preferably the ones that your audience will most like.
Some influencers keep their feeds all about their chosen field of interest like food, travel, fashion, beauty, etc. Such influencers don't mix posts about their personal lives with their niche posts and keep their content focused only on their niche.
A food influencer might post recipes, photos of restaurant visits, reviews, and even brand promotions.
Take food influencer Audrey's Instagram feed, for example. All of her content revolves around food and restaurants. She reviews restaurants and food brands and posts sponsored content and pictures of dishes she likes. She maintains variety in terms of the types of content but never deviates from her core area of expertise.
Some influencers prefer to mix in a bit of content from their personal lives to connect with their audiences better. Adding posts about their day-to-day lives helps influencers seem more authentic and relatable. This strengthens their connections with their audiences.
No matter what content strategy you choose, make sure you make it broad enough to accommodate future brand collaborations. Your sponsored posts should be able to fit naturally along with the rest of the content you post. You can add reviews as a regular feature in your feed to make way for paid review opportunities that you may get later.
Overall, keep your content strategy focused on your niche but not too narrow. Think from a long-term perspective and start preparing to be an influencer right from the start.
---
5. Be Regular and Consistent
After deciding what types of content you will post, you need to finalize a posting frequency and schedule. Most social media platforms' algorithms give preference to accounts that post regularly. This is especially true for Instagram, which requires a regular posting frequency for increased visibility.
You can choose to post daily, weekly, or at any frequency that you're comfortable with. You should also consider the platform before deciding on that. Some platforms, like Twitter, are more dynamic and require a higher posting frequency if you want to become an influencer on that platform.
On other social media platforms like Instagram, YouTube, and Facebook, you can get away with posting once or twice a week. However, select the days and times you will post and be consistent.
This study by Sprout Social revealed certain days and times of the week when you could get maximum engagement on your posts. The highest engagement rates can be seen during midweek's late morning and afternoon hours for most platforms. Wednesday is the best day to post for most platforms. You should check out the best times to post for your chosen platform and build your posting schedule accordingly.
Here are the best times to post on Instagram in 2020.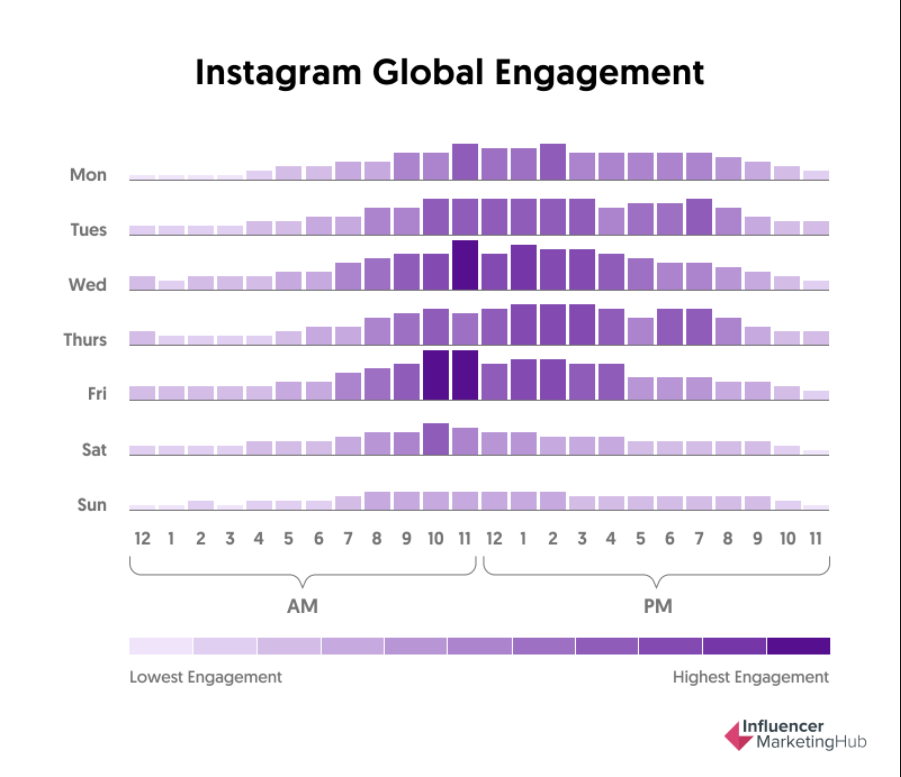 ---
6. Engage With Your Audience
Once you start posting content on social media, you will often get likes and comments on your posts. For an influencer, it is important to connect with their followers. Therefore, you cannot ignore these comments.
It is good to reply to comments and answer any questions that your followers ask you. You can also just "like" their comments to show your appreciation.
Another way to engage with your audience is to ask them a question and start a conversation about a topic of mutual interest. Interactions like these help build personal connections with your audience and solidify your position as an influencer.
---
7. Let Brands Know You're Open to Collaborations
The final step towards your quest to become an influencer is to announce it to the world. You need to come out and declare yourself as an influencer interested in brand collaborations.
You can do this by writing that you're an influencer and are interested in collaborations in your bio. You can also provide contact details for potential clients, giving them an easy way to connect with you.
Another way to do this is by doing your outreach and messaging relevant brands with a pitch on what you can offer. It is best to design an outreach template that you can use to reach out to different brands, as that can save you a lot of time.
There are several influencer platforms where brands and influencers can find each other. You can also use those to find brands in your niche looking for collaborations.
These are some of the more direct ways to look for brand collaborations. An indirect way is to tag brands and mention them when you talk about their products in your posts.
It's important to build a name for yourself and network with brands in your niche. This might not yield immediate results but will help you form long-term brand associations that might lead to future collaborations.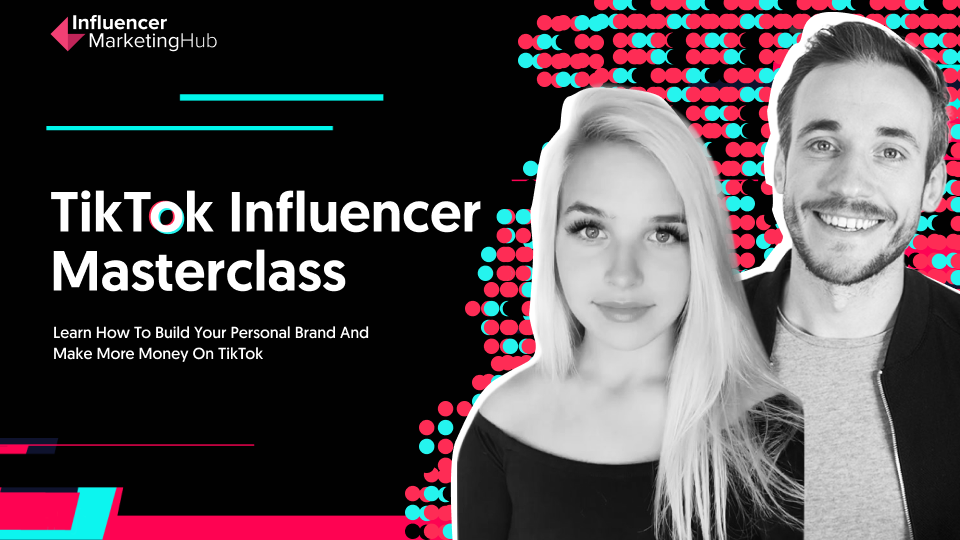 ---
Conclusion
These are tried and tested expert tips that you can use to become an influencer in your domain. Follow these steps and give it time to see the desired results.
Remember that it is a process that takes time and effort to yield results. So, you can't expect to become an influencer overnight. However, if you keep following these tips, you can become an influencer and start making money online.
Frequently Asked Questions
How many followers do you need to be an influencer?
To be an influencer, you need at least 1,000 followers or subscribers in many people's opinions. To join the YPP, influencers need at least 1,000 subscribers with more than 4,000 "valid public watch" hours over the past 12 months. In addition, YouTubers need an AdSense account.
How do you start as an influencer?
7 Steps to Becoming a Social Media Influencer:
Select Your Niche.
Optimize Your Social Media Profiles.
Understand Your Audience.
Create and Post Relevant Content.
Be Regular and Consistent.
Engage With Your Audience.
Let Brands Know You're Open to Collaborations.
Do influencers get paid?
Yes, influencers get paid. It's an almost unspoken rule that influencers can get paid $10.00 for every 1,000 followers. However, influencers with around 50,000 to 80,000 followers get paid around $200 per post. The price will vary.
How do I become an influencer and get paid?
7 Steps to Becoming a Social Media Influencer:
Select Your Niche.
Optimize Your Social Media Profiles.
Understand Your Audience.
Create and Post Relevant Content.
Be Regular and Consistent.
Engage With Your Audience.
Let Brands Know You're Open to Collaborations.
Can anyone be an influencer?
Nowadays, almost anyone can become an influencer on social media as long as they work. Content creators can specialize in niches, and many micro-influencers will often have hundreds to thousands of followers.